Valentine's Day Gifts For Dogs
Valentine's Day gifts for dogs don't just appeal to our dogs, but to the dog lovers who are our friends and loved ones. I know I'm thrilled when someone gives my dogs gifts of toys and such. And I do love to spoil my dogs myself as well.
Valentine's Day is just around the corner and it's time to pick out our furry Valentines' gifts and goodies! I think we all agree that our pets are like our children sometimes and we love to spoil them all ~ kids and pets, so it stands to reason that we won't leave our snuggle pups out when Cupid's arrows start to fly.
I'm shopping for my Mongrel Horde's Valentine's Day goodies, want to come along? It's always fun to shop for our dogs because of their unique, individual personalities, right? Hilarious!
Featured Image: Dog In Pink Tutu by Petful on Flickr, Commons 2.0
Valentine's Day Gifts For Dogs – Dog Toys
The natural place to start with my dogs is with toys. My pup-muffins are absolutely nuts for their toys, so I know I can't go wrong with a few Valentine's Day dog toys for them. The squeakier the better! Just don't tell my husband the squeaky part was my idea, ok?
Lip Plush Toy for Dogs with Squeaker
Fleecy Red Heart with Squeaker
Valentine Heart Candy Plush Dog Toy
Multi Pet Happy Valentine Loofa Dog Toy
Valentine's Day Gifts For Dogs – Love-ly Dog Beds!
We love our pooches so much and we want them to be comfortable, right? This Valentine's Day, treat your dog to a new Valentine themed dog bed they'll love! These sassy fun dog beds are from Zazzle, so you know they are lovingly designed by the super artists over there.
They come in two sizes. The large dog bed can be used inside or outside, measures 30″ by 40″ and they're great for medium breeds. The small size measures 20″ by 30″ – ideal for tiny and small breeds (and even cats!). Because the cover is made of polyester fleece, you'll want to keep these beds for indoor use only.
What I love about these dog beds is that the covers are washable. Just use the concealed zipper to remove the cover and machine wash and dry! Fantastic!
Sweet Hearts Valentine Candy Small Dog Bed

Family Hearts Small Dog Bed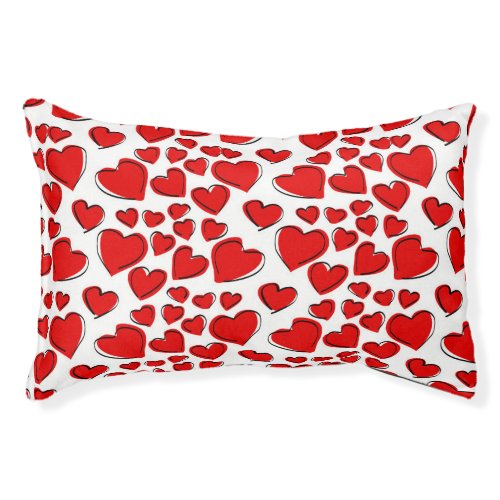 Valentine Love Hearts Small Dog Bed

Watercolor Valentine Hearts Small Dog Bed

Valentine's Day Gifts For Dogs – Clothes For Your Dog
Fifi and Fido will rock that Valentine's Day party with their very own Valentine holiday shirt or dress. Let everyone know your dog is a furry fashionista with one of these stunning Valentine outfits.
Rhinestone Pet Dog Dresses Clothes
Red Summer Tee T shirt
Pet Dog Clothes Puppy Spring
Dog Valentine Tutu Dress
Happy Valentines Day Rhinestone Hoodie
Pure Cotton Little Valentine Pattern Dresses
East Side Foil Heart Dog Tank Top
Valentine's Day Gifts For Dogs – Valentine Dog Collars
Heading out for a walk to the dog park for a Valentine's Day event? Don't forget an adorable Valentine's Day dog collar. Your dog will be the center of attention in one of these sweet collars!
Country Brook Design® Happy Hearts Martingale Dog Collar
Dog Collar in Valentines Candy Hearts Handmade in the USA
Fancy Dog Collar Necklace Pink with Rhinestones Pearls
Country Brook Design Valentine Shower of Love Dog Collar
Dog Supplies Crystal Heart Ice Cream Collar
Fancy Bling Rhinestone Bow Tie Dog Collar
Dog Collar in Pink with Valentines Hearts Made In USA
Fancy Rhinestones Dog Collar Jewelry Pearls Crystal Bone Charm
Valentine's Day Gifts For Dogs – Valentine Dog Collar Charms
If there's a fancy Valentine's Day party to attend, it'll be time to put on the Ritz with some HOT doggie bling! Collar charms are all the rage, so why not start or add to your dog's jewelry collection?
Rhinestone Heart Cat or Dog Collar Charm
UrbanPup Swarovski "Spoiled" Dog Collar Charm
Pink Ribbon Twin Hearts Collar Charm Jewelry for Pet Dog Cat
Rhinestones on Heart Collar Charm for Pet Dog Necklace Collar
FouFou Dog Enamel Heart D-Ring Dangler, Collar Charm
Spoiled Heart Dog Collar Charm (Pink)
Valentine's Day Gifts For Dogs – Valentine Dog Bowls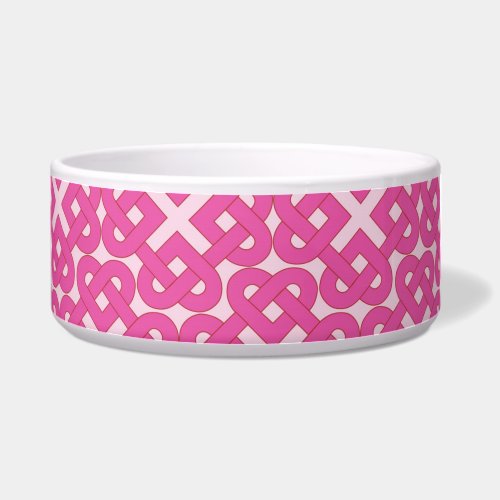 Dark Pink Celtic Love Knots Pet Food Bowls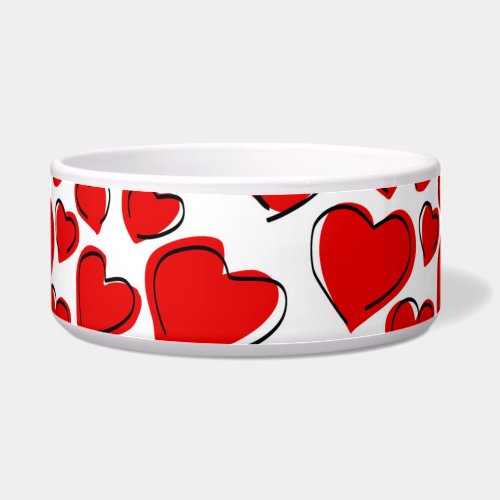 Valentine Love Hearts Dog Food Bowls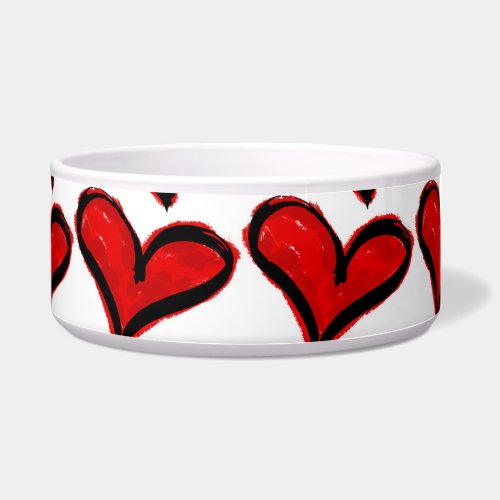 Whimsical Holiday Hearts Dog Bowls

Simply Hearts Pet Food Bowl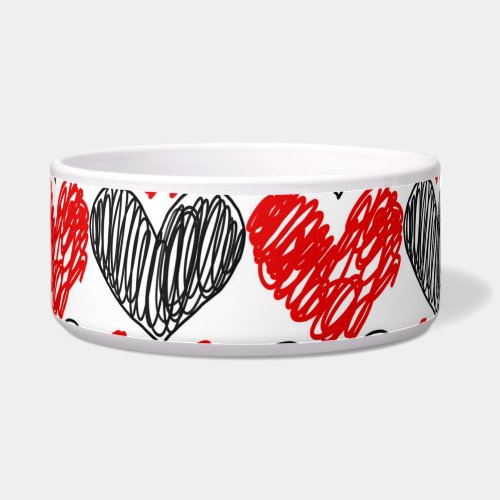 Black & Red Scribble Hearts Pet Water Bowl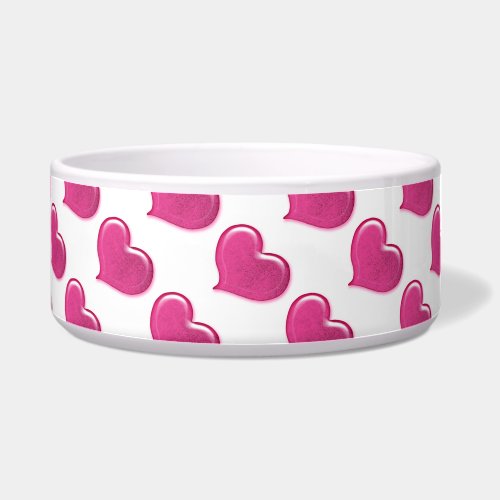 Glass Love Heart Design – Pink Dog Bowls

Best Deals On Valentine's Day Gifts For Dogs
(Visited 665 times, 1 visits today)