This post contains affiliate links, which means I may make a commission at no extra cost to if you click through and buy something.
Portable beach umbrellas are light to carry and big enough to provide you with shade from the rays of the sun. If you're planning on spending some time at the beach this summer, I've searched out some of the best portable beach umbrellas around for getting some cool shade.
It's very important to pack your sunscreen, sunglasses and wide brimmed hats for your beach vacation, but a good portable beach umbrella is important too.
You'll no doubt be spending several hours at the beach and your kids will need to take breaks from the hot sun. Take along a large portable beach umbrella that allows your kids to get some rest and and even maybe nap in the shade.
 The portable beach umbrellas featured below will give you a nice shaded space to retreat to when you need a break from all the beach activities.
Featured Image:  Pixabay
Fabulous Beach Umbrellas At Wayfair
Pick up one of these fabulous beach umbrellas to take to the beach. They come in great sizes and they'll work great for keeping you cool in the shade.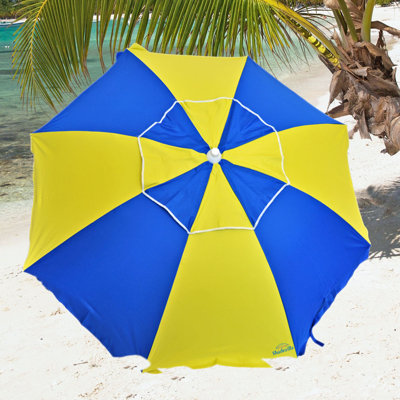 6.5′ Beach Umbrella

8′ Fiberglass Beach Umbrella

8′ Fiberglass Beach Umbrella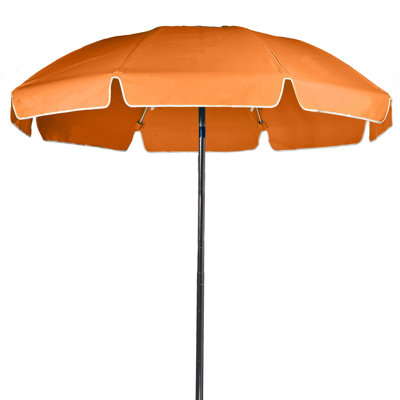 7.5′ Beach Umbrella Color: Orange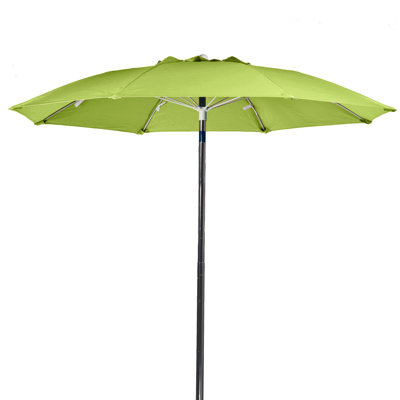 7.5′ Beach Umbrella Color: Pistachio

7′ Beach Umbrella Fabric: Aqua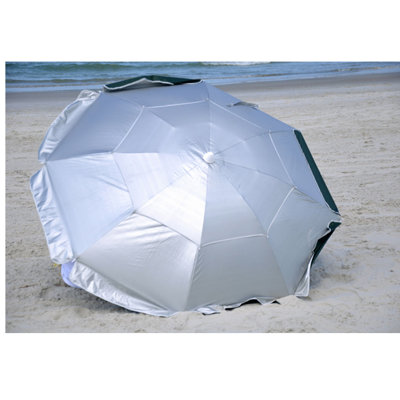 6′ Dual Canopy Beach Umbrella

7′ Beach Umbrella Fabric: Multicolor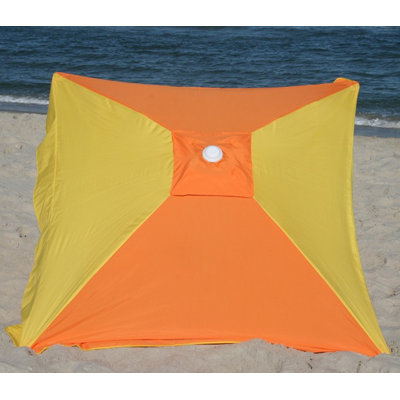 7′ Beach Umbrella Fabric: Sand and Sun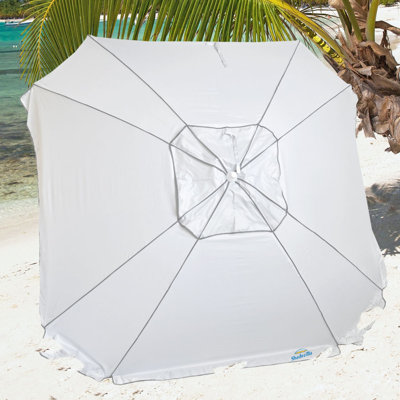 9′ Jumbo Heavy Duty Beach Umbrella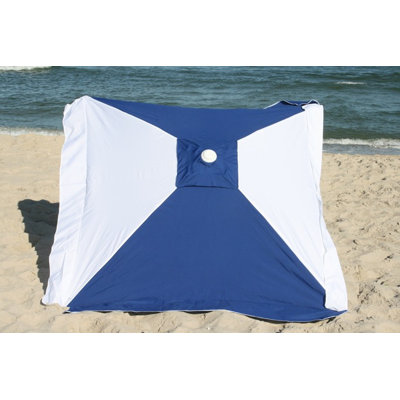 7′ Beach Umbrella Fabric: Blue and White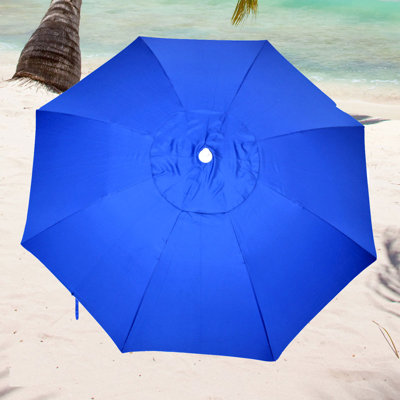 7.5′ Fiberglass Heavy Duty Beach Umbrella

Beach Umbrellas At Amazon
Amazon always has such a great selection of everything! Aren't these beach umbrellas super? I love the Sport Brellas myself because the sides help keep blowing sand away from me a little better than the regular beach umbrellas. Going to the beach means lots of fun in the sun and playing in the water, but when it's time for some rest you're going to need some shade to keep the hot sun off your skin. These unique beach umbrellas will do just that…and look great doing it.
Sport-Brella Umbrella

Coleman Compact Shade Shelter

Sport-Brella X-Large Umbrella

Tommy Bahama Sand Anchor 7 ft Beach Umbrella with Tilt and Telescoping Pole

Tommy Bahama Sand Anchor 7 ft Beach Umbrella with Tilt and Telescoping Pole

Tommy Bahama 6.5 Ft Beach Umbrella Fiberglass with Sand Anchor Pole UPF 100+ and Tilt

Original Umbrella Stand Beach, Sun and Sport Umbrella, Red & White Striped, 7-Feet

Deluxe 6 ft Beach Umbrella by Rio – UPF 100+

Rio Brand 6′ Sunshade Umbrella – UB884

Beach Umbrella, Sand Anchor and Carry Bag – 8 Ft Giant Rainbow

Rio Beach Portable Sun Shelter

EasyGo BrellaTM Blue -The Ultimate 2 in 1 Umbrella Shelter

Walmart Has Great Beach Umbrellas Too
Don't forget to check over at Walmart. I love to catch the great rollbacks and sales over there any chance I get. The selection is really good, too.
Mainstays 9′ Round Umbrella, Citrus Turquoise

Jordan Manufacturing 9′ Steel Market Umbrella, Multiple Colors

Picnic Double Folding Chair w Umbrella Table Cooler Fold Up Beach Camping Chair

Frankford Beach Haven Beach Umbrella

Rio 6 ft. Blue Sun Blocker Beach Umbrella

DestinationGear 7 ft. Aluminum Pink Stripe Beach Umbrella

Pick Up Beach Umbrella Bargains On eBay
You owe it to yourself to check what interesting things are on sale on eBay.  You just never know what you'll find there!  If you know you'll be needing a portable beach umbrella, set yourself up a saved search and have the updates emailed to you.  That's my favorite part about shopping on eBay.
eBay Feeds for WordPress
by
Winwar Media
(Visited 612 times, 1 visits today)