This post contains affiliate links, which means I may make a commission at no extra cost to if you click through and buy something.
I gave my husband an Amazon Kindle reader for Christmas a couple of years ago. I couldn't have made a better choice. He still loves it – never puts it down! If you're looking for reasons to give an Amazon Kindle, you've come to the right place.
We're both avid readers, but he even more so than I. Hey, maybe if I'm lucky, I'll get a Kindle Fire for Christmas! Once I made up my mind to give him a Kindle reader, I thought back on my reasons to give him an Amazon Kindle as opposed to any other tablet.
I thought I'd share my five (biggest) reasons to give a Kindle as a gift.   If you're shopping for a gift for Father's Day, Christmas or a birthday, I hope these tips help you decide to give a Kindle too!
[jbox color="blue"]Kindle is Amazon's #1 bestselling item for years running. It's also the most-wished-for, most-gifted, and has the most 5-star reviews of any product on Amazon.[/jbox]
Amazon Kindle – The Best E-Reader Available
These are the Amazon Kindle e readers available right now. Lighter than a paperback book, the batteries in these e readers last for weeks instead of hours. My husband uses his for hours and hours, nearly every day so I can tell you the battery life is nothing short of amazing.
What's really cool is that Kindles can hold thousands of books. For avid readers, you just can't beat the value of an Amazon Kindle.
Kindle e readers are terrific for avid and casual readers alike. You can easily take these with you everywhere you go, and unlike books, they are not heavy or bulky in any way.
Read your favorite books on your lunchtime at work, or take a Kindle e reader with you when you travel, so you'll never be without your favorite books!
Kindle, 6 in. Glare-Free Touchscreen Display, Wi-Fi – Includes Special Offers

All-New Kindle Paperwhite, 6 in. High-Resolution Display with Built-in Light, Wi-Fi – Includes Special Offers

Kindle Voyage, 6 in. High-Resolution Display with Adaptive Built-in Light, PagePress Sensors, Wi-Fi – Includes Special Offers

Kindle for Kids Bundle with the latest Kindle, 2-Year Accident Protection, Kid-Friendly Blue Cover

These Are My 5 Reasons To Give An Amazon Kindle
How I decided to gift my husband with a Kindle Reader
Like I said, my husband is an AVID reader. He can read a book in a couple days, so we have literally thousands of paperbacks and hardcovers all over the house. They're on bookshelves. They're on his nightstand. They're on his desk. They're on the kitchen table. They're all over the place! Yikes!
But he also likes taking a book with him where ever he goes to read while he waits.  How could I *not* give him a Kindle?  It's perfect!
Battery Life – Kindle has an incredible battery life (without the wireless on). That's just amazing to me how the battery could last longer than the battery in my Asus tablet or the battery in my Dell laptop. Even with the wireless on, the battery life is still about 10 days, more or less.  It's been true to that too. Only the occasional charge and off he goes to read the latest sci-fi fantasy release.

Light Weight – Kindle only weighs 8.7 ounces, depending on which Kindle you choose. That's less than my tablet!  That means you can literally take your Kindle just about anywhere and you can hold it without your hands getting tired.   I carry big purses, so I always carry my husband's stuff along with my own. My tablet may have to stay home & maybe I'll get my own Kindle.

Sharp text, images and NO GLARE – this makes it almost easier to read on your Kindle than from a book or magazine.  Some books have such *tiny* print on shiny paper, you can't stand to read them for more than 15-30 minutes before your eyes get tired. Forget reading a magazine outside or under bright lights, the glare renders it unreadable. Kindle blows that all away with their E-Ink technology & a screen that reads like paper!  You can read books with your Kindle for sure, but you can also read blogs, magazines and newspapers.  Way cool.

Variety – Kindle is like carrying the world's largest library around with you. Not to mention, books are less expensive on Kindle than in bookstores! Thousands of books, magazines, newspapers and blogs…right there at your fingertips. That just knocked me over!  Now Amazon offers a lending library too.

Capacity – Kindle can store up to 3,500 books, and I understand that's double what it was on a previous model. That's amazing! My husband and I probably have about that many paperback & hardback books between us.   Imagine getting to the beach and THEN picking out a book…and changing your mind to another book, instead of taking forever to pick out a book BEFORE you leave the house.
Grab A Couple of Great Kindle Books
Be sure to pick up at least a couple of Kindle books for your gift recipient.  They'll be anxious to try out their new Kindle reader, and it would be thoughtful to include something they can read right away.  If they have a favorite author or genre, you can easily buy the book and download it right to their new Amazon tablet.  That's what I did for my husband.  He started reading immediately!
The selection of Kindle books is HUGE.  You name a genre and there are literally thousands of Kindle books available.   These are some examples of best selling Kindle books your recipient might enjoy.


Amazon Customers Talk about What Kindle Means to Them
Hubby and I aren't the only ones in love with this hot little Amazon tablet!
Kindle Covers To Go With Your Kindle Gift
Zazzle has some amazing Kindle covers, some with licensed artwork like the Hobbit covers shown here and some with original artwork by some really talented Zazzle artists.  You or your gift recipient will be able to protect your new Amazon tablet with a stunning cover made from quality materials.  These are just a few of the thousands of cases available on Zazzle.
Bilbo With The Ring Kindle

Limited Edition Artwork: Thorin Case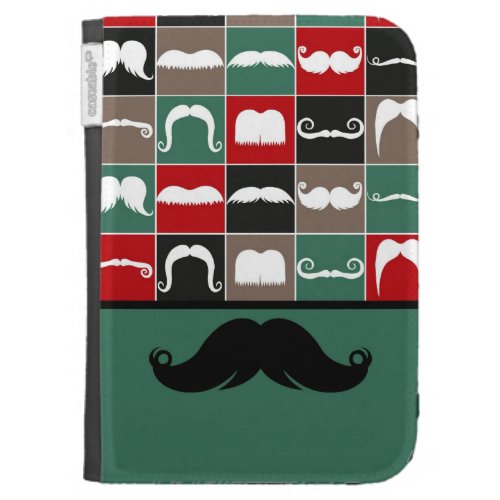 Trendy Handlebar Mustache for Father's

Blacksmith – The Smith Kindle

Surf's Up Kindle 3 Cover

Extreme Dirt Kindle 3G Covers

Cool Kindle Cases on eBay
Lest I forget, eBay has some incredible bargains on Kindles too.  At these prices, you may be able to get a Kindle for every family member!
WP eBay Product Feeds
by
Winwar Media
(Visited 118 times, 1 visits today)