This post contains affiliate links, which means I may make a commission at no extra cost to if you click through and buy something.
Looking for unique gift ideas for someone special? If you have a hard time deciding what to give someone as a gift for Christmas, birthdays or other special occasions, you're not alone! Lots of people have a terrible time coming up with that perfect gift for that special someone for a birthday, anniversary, etc.  It's as if we get a bad case of brain freeze as soon as we decide we want to give some one a gift!
Here are ten easy to remember tips for using your head…and your heart to pick out the perfect present for your dear one:
Stop and think about your recipient–really think about them and the answers to these questions.  You may want to set some time aside and jot down the ideas as they come to you because they'll start coming pretty fast!
1.  Gifts For People To Use At Work
Do they have a job? Do they like it?  Maybe it's a new job or perhaps they've been there a long time, but if you're stumped for a Christmas or birthday present, how about a picture frame for their desk, a poster for their office or even a single serve coffee maker for their office.  Come to think of it, a mug with some cool pens wrapped in a cellophane gift bag would be a nice last minute gift ideal for a man or a woman.  Giving someone a gift they can use for work lets them know you think about them ~ and the gift will remind them of that every time they use it.
Keurig K45 Elite Brewing System, Black

Inspirational Mug, Owls on Tree, Joshua 1:9, Be Strong and Courageous.,

Love 4 Opening Wall Collage, 4-Inch by 6-Inch

2.  Gifts For Home
Do they have a home or apartment?  This can include students going away to college and into a college dorm or apartment.  Gifts for someone's home shows that you care about their home and comfort, so home goods are awesome gift ideas.  Think back to the last time you visited their home and see if anything comes to mind that they might need.  Perhaps they mentioned something they wanted?
Hipster Cat with Bow Tie and Glasses Pillow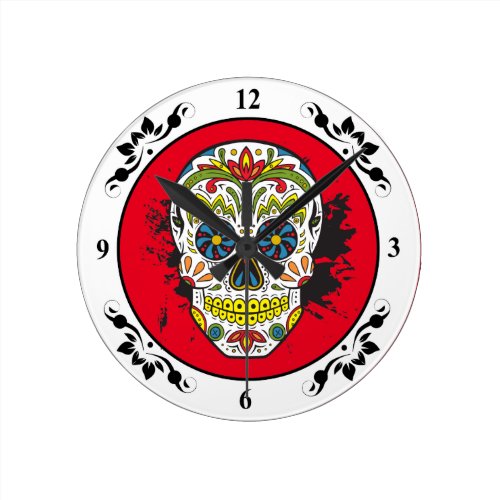 Sugar Skull, Tattoo Skull, Mexican Skull Round Clocks

Purple Roses Wall Coat Rack

3. Do they have a car? Van? Truck?
Show 'em you respect the ride with a gift for their car. Celebrate a friend's new car with a nice accessory to dress it up. If you have a loved one who makes a long commute or spends a lot of time driving, why not give them something to make their car time more comfortable, like a carrier for their favorite CD's, a support pillow or even a snazzy sun shade to help keep their car cool in the Summer.
Monogrammed Paisley Retro Indian On Canary Car Mat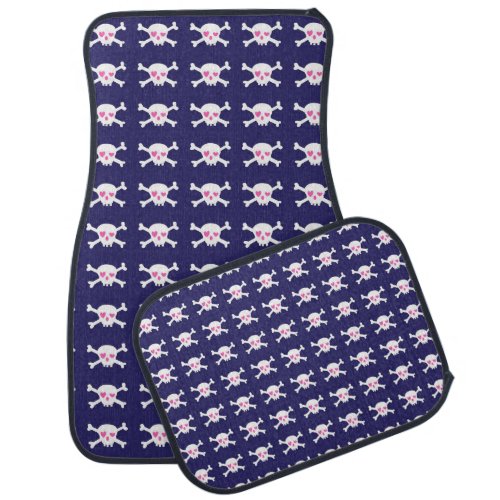 Punkrock Skulls on Midnight Blue Floor Mat

Pretty Pink Faux Sparkly Watercolor Paint Floor Mat

4.  Are they married?
Gifts for married friends and relatives are no problem when you consider gift ideas like funny husband/wife t-shirts, a gift certificate out to a favorite restaurant or their favorite movie theater. So if you want to congratulate them on a wedding anniversary or just thank them for a nice dinner party, gifts for married couples are a nice choice.
Dog SnorZ

My Husband's Wife Is Awesome Ladies T-Shirt

His and Hers Coffee Mugs

5.  Do they have kids? grandkids?
Grandparents love bragging about their grandkids right?  So a gift that helps them show off their grandchildren is bound to be a huge hit. Brag books, a custom printed t-shirt, mug or picture frames designed to display grandchildren's photos would all make ideal gifts for a proud grandparent at any occasion. So if your friend or family member is having a birthday or it's Christmas and you're stumped on what to get them, think about getting them a grandparent gift ~ they'll love it!
Malden Grandchildren Wall Frame

Black Wooden Grandchildren/Grandparents Double Picture Frame By Haysom Interiors

Mud Pie Grand Circle of Life Photo Frame

6. Do they have pets? Dogs? Cats? Birds? (etc)
There's nothing in the world like owning a pet ~ I should know, I've had cats for most of my life and I'm dog-mommy to 7 dogs I call The Mongrel Horde. Dog lovers are no less goofy about their dogs as cat lovers are about their cats. Gifts for dog lovers and cat lovers alike make for tons of furry fun for anyone on your gift list.
Cats are Like Potato Chips Wall Art

Georgetown Home and Garden Mini Violet Glamour Cat 4-Inch Planter

City Pets Cat Lover Mug

City Pets Dog Lover Mug

Eight Below [Blu-ray]

Primitives by Kathy Wood Box Sign, 8-Inch by 3-Inch, One More Dog

7. Do they have any hobbies?
If your gift recipient has a hobby like knitting, golf, fishing or reading, there are lots of wonderful gift ideas out there for you.  Accessories that make it easier for your friend or loved one to enjoy their hobby are always appreciated.  Don't stop there though!  Remember the funny side of their hobby too.  Tickle their funny bone with a good-natured poke at their favorite pastime and they'll love it.
Whimsical Watches Knitting Red Leather Watch

Lifeboat Compass in French Wood

Eat Sleep Fish Garden Flag

Potty Golfing – The Golfer's Gag Gift

Personal Library Kit

Reading Journal: For Book Lovers

8. Do they have any causes that are important to them?
It's a special feeling when your loved ones remember how much a cause means to you. Animals (especially dogs and cats) mean a lot to me, so I'm involved with local shelters and some online efforts and when my friends and family give me something related to my wanting to make a difference, I could walk on air. If you want to let them know you love and honor their commitment to a specific cause, surprise them with something special related to it.
Diabetes Gray Ribbon Bracelet

Breast Cancer Awareness Pashmina

WomenHeart Support Cat Figurine

9. Do they have a favorite TV show or movie?
Feed your friend's inner geek with gift ideas related to their favorite TV show or movie. Game of Thrones is huge and the gifts are amazing. I'm dropping HUGE hints for some Game of Thrones gifts this Christmas! Lots of fun!
HBO Game of Thrones Men's Winter Is Coming

Funko POP Game of Thrones: Daenerys Targaryen Vinyl Figure

The Walking Dead TV Deluxe Box Set (Daryl Dixon with Chopper)

Breaking Bad Men's Heisenberg Short Sketch

Marvel Cinematic Universe: Phase One – Avengers Assembled (10-Disc Limited Edition Six-Movie Collector's Set) [Blu-ray]

10. Do they collect anything?
People love to collect items that make them feel good about something. Collecting Coca Cola, Wizard Of Oz and other items may bring back memories for some. Collecting stamps and coins are time-honored activities enjoyed by men and women of all ages. Others enjoy collectible figurines, cookie jars, dolls, etc. Treating them to an addition to their collection, a display accessory or even a book about collecting their favorite items would thrill every collector I know.
Jim Shore Princess Merida from BRAVE

Doctor Who Tardis Cookie Jar

Zippo Lighter Where Eagles Dare Emblem

So there we are ~ these are some very handy ways to pick the perfect gift ideas for your special recipient, even when it's at the last minute. Think about the person you are giving to–and the idea will come. Your recipient will feel the love and care you put into it too!
Don't forget to browse my stores for some nifty gifts and gorgeous cellophane gift bags & accessories to wrap it all up in!
(Visited 387 times, 1 visits today)